Strong magnet co., was founded in1992. It special manufactures permanent ferrite magnet and rare earth magnet, Nd-Fe-B magnet, rubber magnets for electron industry, magnetic tool & appliance, magnetic jewelry & and healthy. Products Gallery; Magnetic beads gallery 1
The company supply various magnets with high quality and competitive price. There are hundreds items in stock with producing magnets capacity 200MT per month, we are one of major magnets supplier in china. Magnets gallery 2
The product is widely used for electric apparatus, such as: Speakers, NMR(MRI), Mic-motors, Microwave-ovens-magnetron, Telephone-receivers, Water-pump, Toy, Gifts, button, White-Board, Education, health protect etc. The products including: Catalogue & Online Order
1)Permanent ferrite magnets. Ceramic magnets.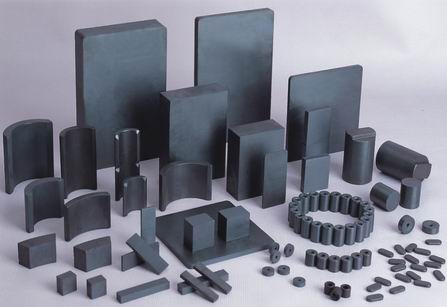 2)Permanent NdFeB magnets. Neodymium-Iron-Boron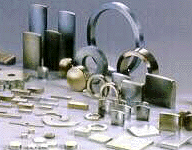 3)Magnetic button for Industrial and Magnetic for commodity .
The products are compounds of plastics or rubbers and ferrite magnetic powders, they are light in special weight, soft, elastic, stable, easy to process, energy-saving, ect
Bonded Nd-Fe-B magnets was made by Rapidly Quenched Nd-Fe-B magnetic powders have better mechanical properties and higher precision. These magnet are easier to use and are good candidates for the magnetic parts with complex shapes used in many applications, such as computers, instruments, automobiles and medical devices.
Soft ferrite materials make up an important branch of magnetic materials and have very extensive application fields, such as deflection yokes of CRT, power switch transformers, retro-sweeping transformers of TV, radio antennas, chokes, rotary transformers of AV machines.
We specialize in manufacturing the magnets according to customers' requirements in terms of composition, magnetic characteristics, shape, and size.
We would like to open and running communication lines with you, if you have any request or ideas, please send us e-mail or fax, we should appreciate the opportunity of showing you how efficiently we can serve you.