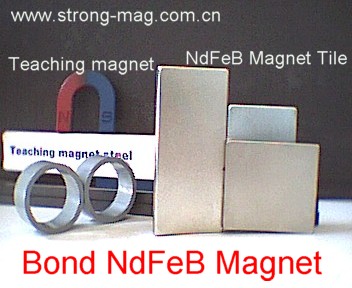 The bond NdFeB magnets can be produced with close tolerances off tool, with little or no finishing required. The sintered magnets usually require some finishing operations in order to hold close mechanical tolerances.
High magnetic output is coupled with excellent physical strength.
Molded magnets are more chip resistant than other types making handling easier on production assembly lines.
The binders and magnetic alloys utilized are capable of a wide range of application temperatures from below -40 Celsius degree to above 180 Celsius degree.