The colour magnet used to be the rubber magnet with colour print, this product usually uses for magnetic name card or advertisement industry, such as products No:#55010 , #55011
Colour magnet can be printed Logo or design according your requirment.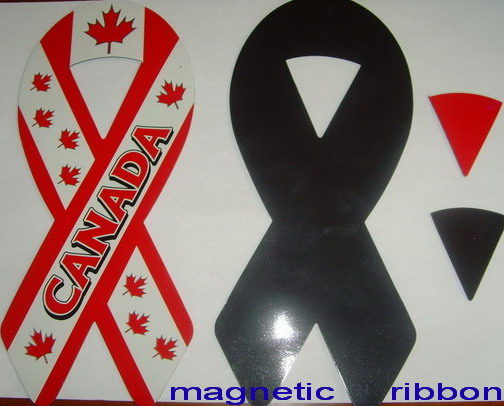 Ceramic magnet ( hard ferrite magnet ) with mounted colour plastic cap is another kind of colour magnet, this product usually uses for white board, such as the products No: #53000

Colour permanent magnet for white board, refrigerator door, stationery. etc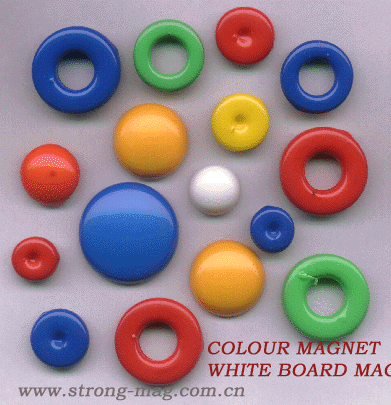 Various colour, Ring size: Dia10mm-50mm.
Strong Magnet Co designed new ceramic magnet with direct print and clear epoxy cover. such as the products No: #50192, Diameter 12mm by 4mm, see the picture below, and similar products, but shiny and beautiful magnetic earring button, such as: product No:#43006 ,#43004 , which have the sparked colours.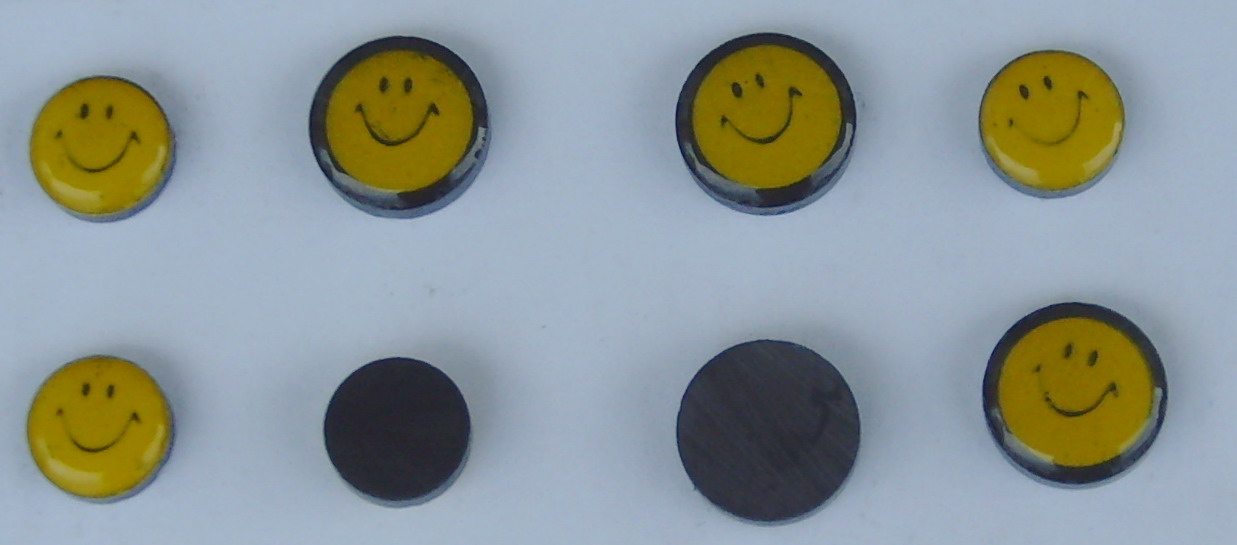 Many magnetic beads we had have excellent colours, they are fantastic and wonderful magnetic beads. For instance: #132 super magnetic diamond shape 5x8mm, #135 super magnetic twist beads 6x8mm , #129 , #140, #143 , #149 etc.
There also have pearlized colour magnetic beads and Multi-colour or rainbow magnetic beads, #21153 , #25402. You also can search our website and find more colourful products.
The most strong and powerful colour magnets are Multi-colour magnetic clasps or rainbow magnetic clasps, they are rare earth NdFeB magnets with multi-colour plating. Such as: #71732 , #70752 ,